Posted on | January 22, 2009 at 7:27 pm | 8 Comments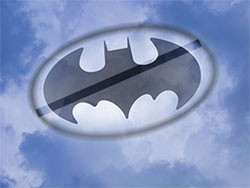 Pet Peeve of the Day: Hollywood Elitism. First, because of last year's nominations, I ended up watching Atonement. That's two hours of my life I'll never get back. And now this.
That's it. I've had it. I give up. I'm not going to watch the Academy Awards this year. This is ridiculous.
Here's my interpretation of what went on behind the scenes at the Academy of Motion Picture Arts and Sciences (I know this isn't really how it works, but play along with me here):
—————————–
Academy Elitist 1: "Okay, for Best Picture, we've got Benjamin Button, Slumdog Millionaire, Frost/Nixon, and Milk. We need one more. Any suggestions?"
Academy Elitist 2: "What about The Dark Knight. It got great reviews, and really brought people into the multiplexes this summer, thereby reversing an alarming trend of dropping box office receipts and helping to revive our moribund, morally-bankrupt industry in these troubling economic times. Plus, it was a whopping good tale! Heck, it was the second highest grossing movie of all time! It showed that we can make a serious movie about superheroes that really has something to say and which everyone can enjoy."
Academy Elitist 3: "The Batman movie?? Ha ha ha ha ha!"
Academy Elitists 1, 4-10: "Ha ha ha ha ha!"
Academy Elitist 1: "Didn't we already throw a sop to the geek crowd with Return of the King?"
Academy Elitist 2: "Yeah, but that was five whole years ago. Memories are short!"
Academy Elitist 3: "Jackson accepted the Oscar in his bare feet, fer chrissakes. We don't need a repeat of that shit. That King Of The World crap from Cameron was bad enough. See what happens when we award movies people like?"
Academy Elitist 2: "They actually tune into the Oscar telecast?"
Academy Elitist 1: "Who cares. Besides, we're already throwing out the Supporting Actor to Ledger, who won't even be there to accept it, so that should be enough for the plebes."
Academy Elitist 4: "Isn't there already enough comic book movies? If we nominate Dark Knight, then won't there be even more of them? I want to act in some real films, not prance around on screen in a cape and tights!"
Academy Elitist 2: "Shut up, Clooney."
Academy Elitist 3: "That settles it. It's a new spirit of Elitism in Washington and Hollywood. Fifth spot's still open. How about Doubt?"
Academy Elitist 1: "Not depressing enough. Plus, the critics generally liked it."
Academy Elitists 4-10: "Down with the Critics!!"
Academy Elitist 4: "Iron Man? Ha ha, just kidding. Downey killed, though."
Academy Elitist 5: "We'll just give him a nod for Tropic Thunder instead then. So how about Gran Torino? Or The Changeling?"
Academy Elitist 3: "You're still afraid that Eastwood's going to kick your ass if he doesn't get nominated, aren't you? And the creator of Babylon 5 wrote The Changeling, so the geeks would like it to get nominated. Let's shut it out of a screenplay award too."
Academy Elitist 4: "Babylon 5? What's that? Aren't you embarrassed to know about that?"
Academy Elitist 1: "How about The Reader? It's got everything: WWII, Nazis, a war crime trial, Kate Winslet having an affair with a kid. Plus, it got very mixed reviews by the critics: 60% on Rotten Tomatoes and 58% on Metacritic. And if we nominate it, we get the usual kickback from Harvey and Co."
Academy Elitist 4: "Perfect! It's just the kind of movie we want to put on display as the pinnacle of Hollywood achievement. We'll show Middle America who's in control!"
Academy Elitist 1: "Okay, now on to Best Director…"
—————————–
I admit I haven't seen The Reader (or any of the nominated films) yet, but c'mon. Really, AMPAS? The Reader? Really? Do you always have to reserve that fifth spot for the Weinsteins? Didn't you learn your lesson with Chocolat?
This is just beyond disgusting. I won't be tuning into your self-congratulatory spectacle this year, Mr Academy. So take that!
And yes, I know DK probably would not win, but it should've at least been nominated.
Latre.
Songs That Came Up On The iPod While Exercising Since Last Blog Update:
"I Don't Know What It Is" (Pete Shelley)
"Demon's Kiss" (Blue Öyster Cult)
"Adventure Rocket Ship" (Robyn Hitchcock)
"A Decade Under the Influence" (Taking Back Sunday)
"What Goes On" (Midnight Oil)
"Linus And Lucy" (Game Theory)
"China Crisis" (Hefner)
"My Alibi" (Lloyd Cole)
"Wasteland" (Maxïmo Park)
"Point of Exhaustion" (The Hyphens)
"Marquette County, 1959″ (Great Lakes Myth Society)
"Karaoke Plays" (Maxïmo Park)
"Migrane" (The Coral)
"She's Not The Enemy" (Jason Falkner)
"Never Sad Again" (Poole)
"Rock and Roll Rhythm" (Fancey)
"Time For Tea" (Madness)
Additional Pet Peeve of the Day: Hollywood's recent fascination with the subject of my main phobia. I've already been told that I can't go see The Curious Case of Benjamin Button. Now, it looks like I can't go see the new Henry Selick/Neil Gaiman flick Coraline. It's a shame, since Gaiman is one of my favorite authors. I quote from the description of the trailer in the above article: It will give you chills, and if you weren't originally afraid of buttons, Gaiman will make you shiver every time you put on your winter coat. So even those without my phobia run the risk of developing it if they see this movie.
Poignant Search Term Of The Day That Led To This Blog: "no pudding with my beef song".
Videogame(s) Played Since Last Blog Update: Castlevania: Order Of Ecclesia (DS)


Comments